1. Log into your my.cloudwafer.com account.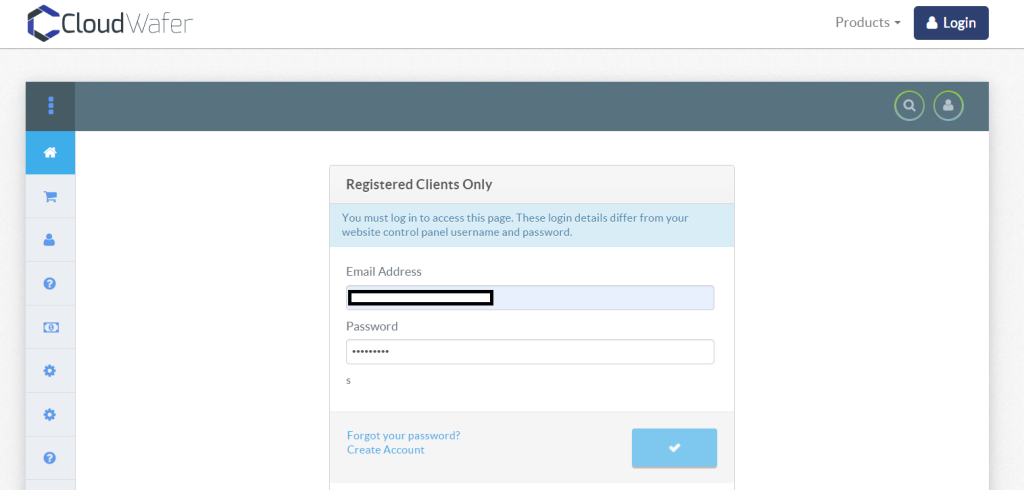 Step 1a
2. Navigate to My services Option, Click on "Web Hosting" and  Select the Hosting Plan you would like to upgrade.

Step 1b
3. On the Service Details section of your Web Hosting package, Click on Upgrade.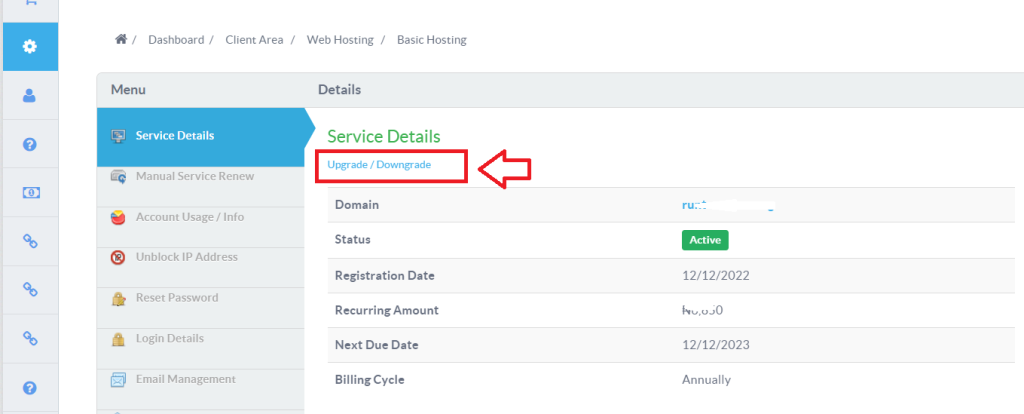 Step 2a
4. After clicking on Upgrade, the following page shows up. Click on the hosting plan you would like to upgrade to, then click on "Continue".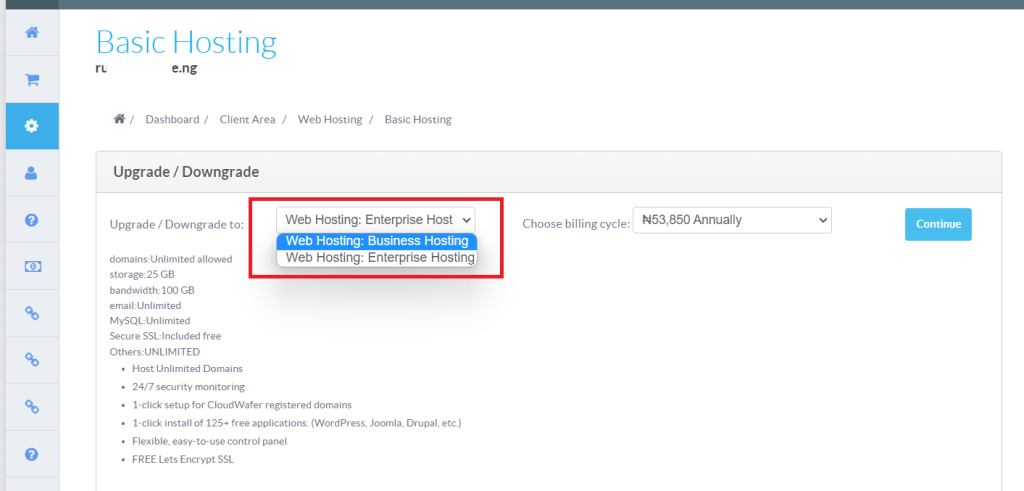 Step 2b
6. The next page is the final Service Upgrade page showing the amount to be paid for the upgrade.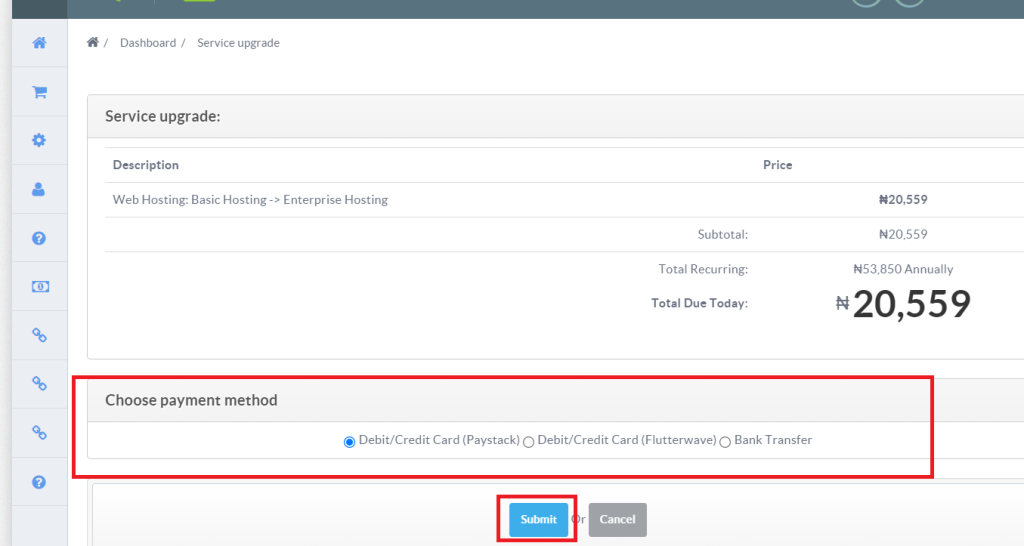 Step 3a
7. Click on Submit to finalize. This will generate an invoice for the Upgrade.
N.B: The price is automatically prorated such that the remaining months before the expiry of your current hosting plan (if there is an existing one) is deducted from the total cost of the new plan.